To be successful (and safe) in business you need a great accountant, a great banker and a great lawyer.
And if you're doing business online, there is no lawyer better than Jeanette Jifkins and the ONYX firm.
I have worked with ONYX Online Law for several years now. They have been my go to lawyers and have
helped me out in many situations where only an absolute expert in online law would do.
From drafting simple and elegant contracts (which don't require a law degree to understand), to sound
advice and professional representation. I have never been let down by ONYX. I have worked with other
lawyers on occasion and always regretted not hiring ONYX to do the job.
If you're after elegant solutions to otherwise complex situations, do yourself the favour and choose these
guys.
It's Jeanette's expertise in online law, which sets her and her firm apart from everyone else. The thing I
like the most about Jeanette is that she doesn't rush to always take the legal route if something can be
sorted out more efficiently via negotiation. Contrary to the saying "to a hammer everything looks like a nail",
while Jeanette can certainly use the hammer very effectively, not everything looks like a nail. And this is
very rare in a lawyer.
Having Jeanette and ONYX in your corner will save you a lot of headaches in the future. And quickly fix
any headaches you're currently experiencing.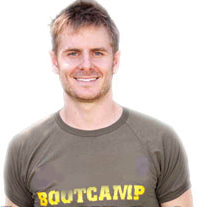 Mik Forfa, I Love My Body Pty Ltd, July 2015